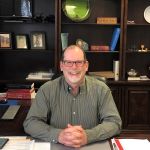 Rev. Michael McGowan
Interim Pastor
(office) 610-262-7186          (email) revgraceucc@rcn.com
Rev. Michael McGowan is a minister with full standing in the UCC and has been selected to serve as Grace's transitional pastor. He graduated with honors from Lancaster Theological Seminary in 2009 and was ordained as a minister in the UCC in 2011. He continues to listen for the Holy Spirit's guidance throughout his ministry.
Courtney Brodeur
Administrative Assistant
(office) 610-262-7186          (email) graceuccchurch@gmail.com          (hours) M-F 9am-1pm
Courtney has been with Grace since 2020 and has a background in marketing communications. In addition to providing general office and member support, she is responsible for the monthly newsletter and marketing activities for church fundraisers/events.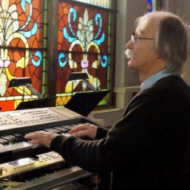 Steve Myers
Minister of Music
(email) steve.myers@rcn.com
Steve has been Grace's Minister of Music for over 40 years. He directs the choir and bell choir and also serves as our organist. Members are extremely proud of our music programs led by Steve and feel blessed to listen to the uplifting music during every worship service.
Interested in Steve's services? Visit www.stevemyerspiano.com to learn more.