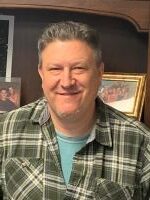 Rev. Bob Gutekunst
Pastor
(office) 610-262-7186          (email) revgraceucc@rcn.com 
Rev. Bob Gutekunst has been an authorized minister in the Penn Northeast Conference since 2011, and ordained in 2019.  He has served several congregations in the Conference, most recently Forks UCC in Stockertown, PA.  He lives in Plainfield Township, PA with his wife, Ronda and two of their five children. He plays in a band with his twin brother, Tom and also enjoys travel, hiking, movies and reading.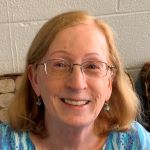 Sharon Braker
Consistory President
Grace UCC has been a part of my life throughout my childhood and for most of my life.  This church is where I was baptized, attended Sunday School, became Confirmed, got married, and brought my children to.  As a child I was a member of the former Junior Choir and later joined the Senior Choir in 2010.  Having previously served on the Fellowship and Outreach committees and as a Deacon for 8 years, I am currently serving as an Elder and Consistory President.  I look forward to working together as servants of Christ and the church as we continue the church's mission work and strive to help Grace UCC grow as a church by reaching out to the community.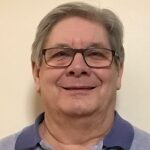 Bruce Miller
Consistory Vice-President
Bruce and his wife, Gail, joined Grace in 2005—continuing her family's long-standing membership to the church. He became involved as a Deacon on Consistory and a member of the Property Committee in 2012 and 2013 respectively, before accepting the role of Elder and Consistory Vice President (VP) in 2020. Bruce's main goals as VP are to serve Grace's congregation and to promote God's work through the work of the church.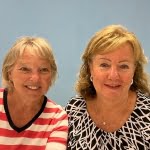 Sue Kutzler & Lee Ann Hortman
Fellowship Committee Co-Chairs
Sue and Lee Ann became co-chairs of Fellowship at the start of 2022 following the retirement of long-time chair, Charlotte Leindecker. Sue has called Grace home since 1975 and Lee Ann is a life-long member. Listing all of the ways these ladies have served Grace would fill a page, but Sue is currently involved with Consistory and the bell choir and Lee Ann serves on the Pastoral Search Committee. They lead Fellowship in planning fundraisers and events which often includes preparing delicious homemade food with the group. Sue and Lee Ann would like to invite others to join in the friendship and fun Fellowship offers—it's a great way to get to know fellow parishioners!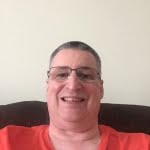 Gary Trively
Christian Education Committee Chair
Gary has been involved with multiple Christian Education programs over the last 40 years and has brought his talents to Grace's Sunday School for the past 4 years. His goal in teaching is to get families involved in the program.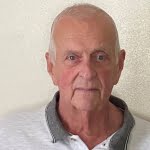 Ronald Leindecker
Property Committee Chair
Ron has served as Chair for Property Committee for about 15 years. He volunteered for the role because—after 25 years of      membership—he decided it was time to give something back to Grace. His priorities as Chair are to maintain a safe church and keep the property in good condition through maintenance and repairs. More than just a duty, leading Property Committee has become a hobby for Ron while he enjoys retirement.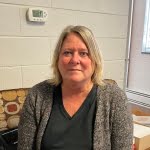 Mary Dobish
Administrative Assistant
(office) 610-262-7186          (email) graceuccchurch@gmail.com          (hours) M-F 9am-1pm
Mary joined Grace's team at the start of 2023 to keep busy and meet new faces as she enjoys retirement. She brings many years of secretarial experience to the role. Mary is in charge of day-to-day office duties and provides general support to the congregation. She loves chatting with members if you would like to stop by the office to say hi!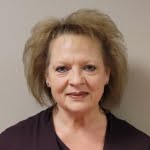 Lynn Galgocy
Treasurer
Assuming the position of Treasurer in 2020, Lynn ensures that Grace's finances are in order and that Consistory stays updated on the church's financial position. But, this is just her latest role with the church. Since joining Grace in 1998, Lynn has served in a wide range of roles from Deacon all the way to Consistory President. She continues to support the church in various ways because she enjoys being a part of Grace and values the friendships she's built here.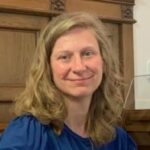 Marisa Deshler
Minister of Music
Marisa Deshler is an energetic and dedicated church musician with over thirty years of experience playing the organ in various Christian denominations. She is excited to be called to be the Minister of Music at Grace UCC. In her free time, she enjoys reading, baking, riding her bike, and spending time with her husband and daughter.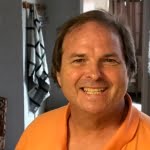 Mark Ruch
Custodian
Mark has served as Grace's custodian since 2020. He plays various instruments in his free time and puts his musical talent to good use in St. Paul UCC's choir, where he is also a custodian, and occasionally in Grace's services alongside Steve. Mark does a great job of keeping our church clean and ready to be enjoyed by our congregation.