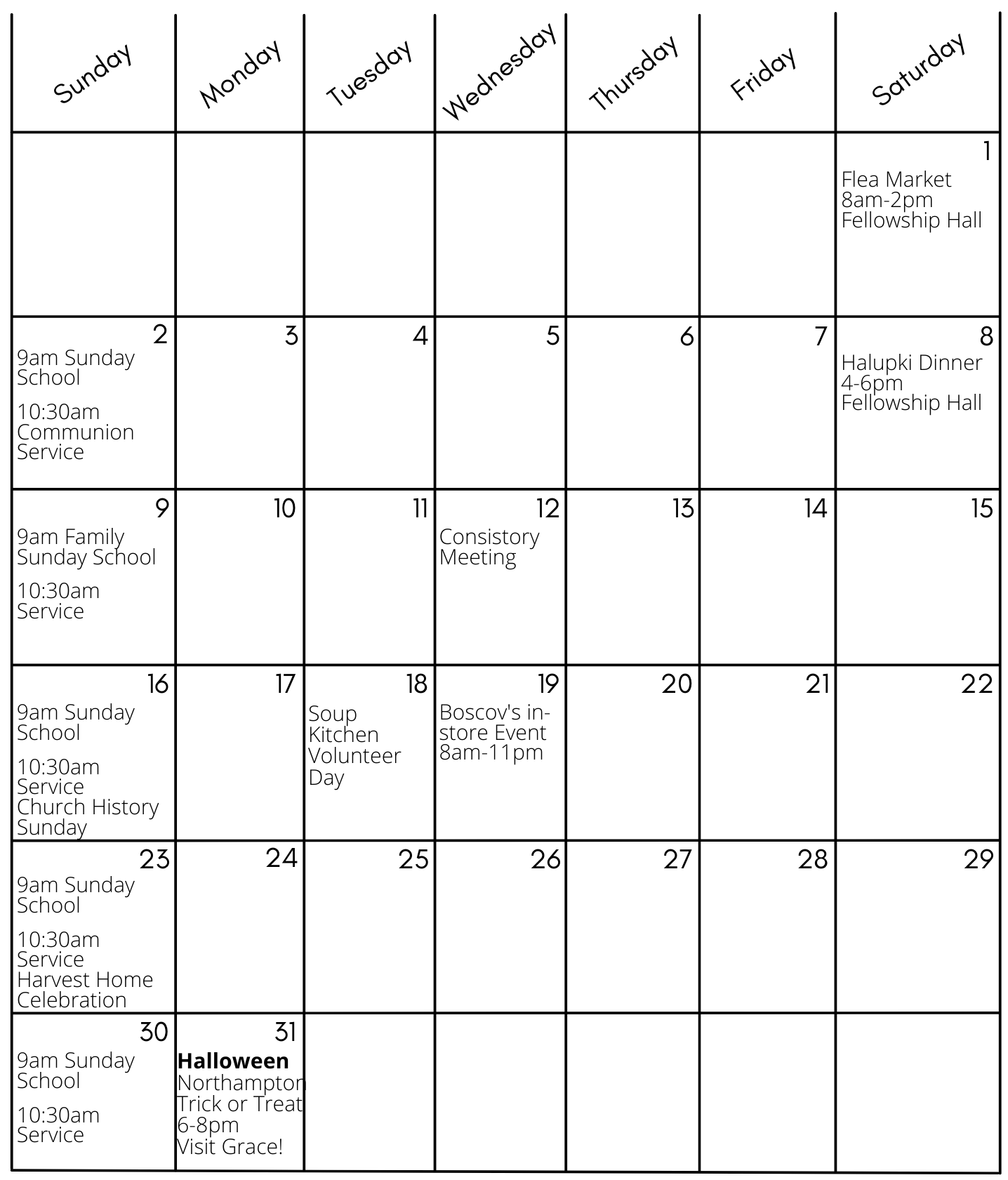 About Grace's Fundraisers & Events
Grace regularly hosts dinners and fundraisers throughout the year that bring the whole community together. Some crowd favorites include our crab cake and halupki dinners, all homemade by our wonderful volunteers. We would love for you to join us for some delicious food, good company, and lots of fun!
Currently Running – Boscov's Friends Helping Friends
Have fun shopping, get a bargain, and support your church! Donate $5 to Grace and receive a 25% off shopping pass (valid in-store Oct. 19th 8am-11pm) and a chance to win a $100 Boscov's gift card! Contact the church office to donate and receive your pass. Remember, Grace gets to keep 100% of donations! 
Upcoming – Halupki Dinner
Grace invites you to join us for our much-anticipated annual Halupki Dinner on Saturday, Oct. 8th from 4-6pm! Adult dinners ($12 each) include two homemade halupkies, a roll, mashed potatoes, a cupcake, and choice of coffee, tea, or lemonade. Children's meals are also available for $3 each.
Dine-in and enjoy some great company, or grab your order for take-out to enjoy at home. Please pay cash at the door. This is a first-come-first-serve event – we are NOT accepting any preorders. We look forward to seeing you there!