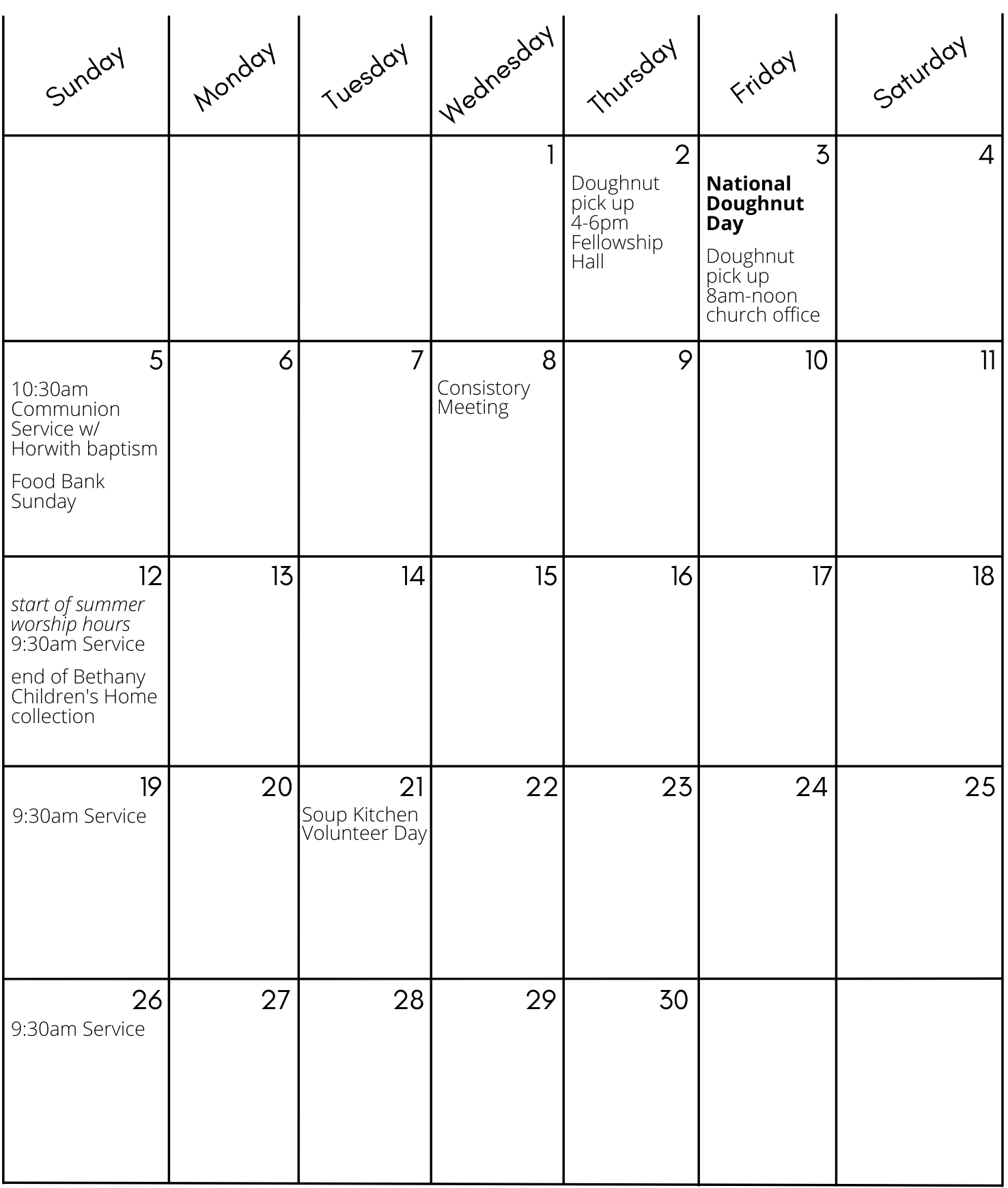 About Grace's Fundraisers & Events
Grace regularly hosts dinners and fundraisers throughout the year that bring the whole community together. Some crowd favorites include our crab cake and halupki dinners, all homemade by our wonderful volunteers. We would love for you to join us for some delicious food, good company, and lots of fun!
Upcoming – Vacation Bible School
Grace invites all children aged four to eleven to join us for Vacation Bible School (VBS), held July 11th through July 15th from 6:30-8:30pm. Children will enjoy bible stories, music, outside activities, crafts, and snacks while exploring the church seasons of Jesus. We will celebrate Advent, Christmas, Epiphany, Lent, Easter, and Pentecost while thinking about how we can apply Jesus' teachings to our everyday lives.
To register, please complete either the online or printable VBS Registration Form below (if you are registering more than one child, please submit a separate form for each). Please note that children must be potty trained in order to attend. For questions or more information, please contact the church office.
Click here for a printable VBS Registration Form.