Fellowship Hall Rentals
Planning a party or event? Grace is the perfect place to host your
family and friends!
Looking for somewhere to host your next party or event? Look no further!
Fellowship Hall comfortably holds up to 125 guests and is handicap accessible. Renters are welcome to make use of its large kitchen including the sink, stove, oven, fridge, and freezer. 
Stressing over set up? Not at Grace! Tables and chairs will be set up prior to your arrival. All you'll need to do is decorate with whatever materials you choose to bring.
$100 (plus $50 fee if time reserved runs after 6pm)
$175 (plus a $50 fee if time reserved runs after 6pm)
$100 security deposit that will be fully refunded upon satisfactory return of Fellowship Hall
No smoking, alcohol, or gambling
No tape or thumb tacks for walls, doors, or cabinets
Leave Fellowship Hall in the condition you found it
To reserve Fellowship Hall, please complete the Rental Agreement Form and return it to the church office with payment. Please read the agreement carefully so that you fully understand our rental terms.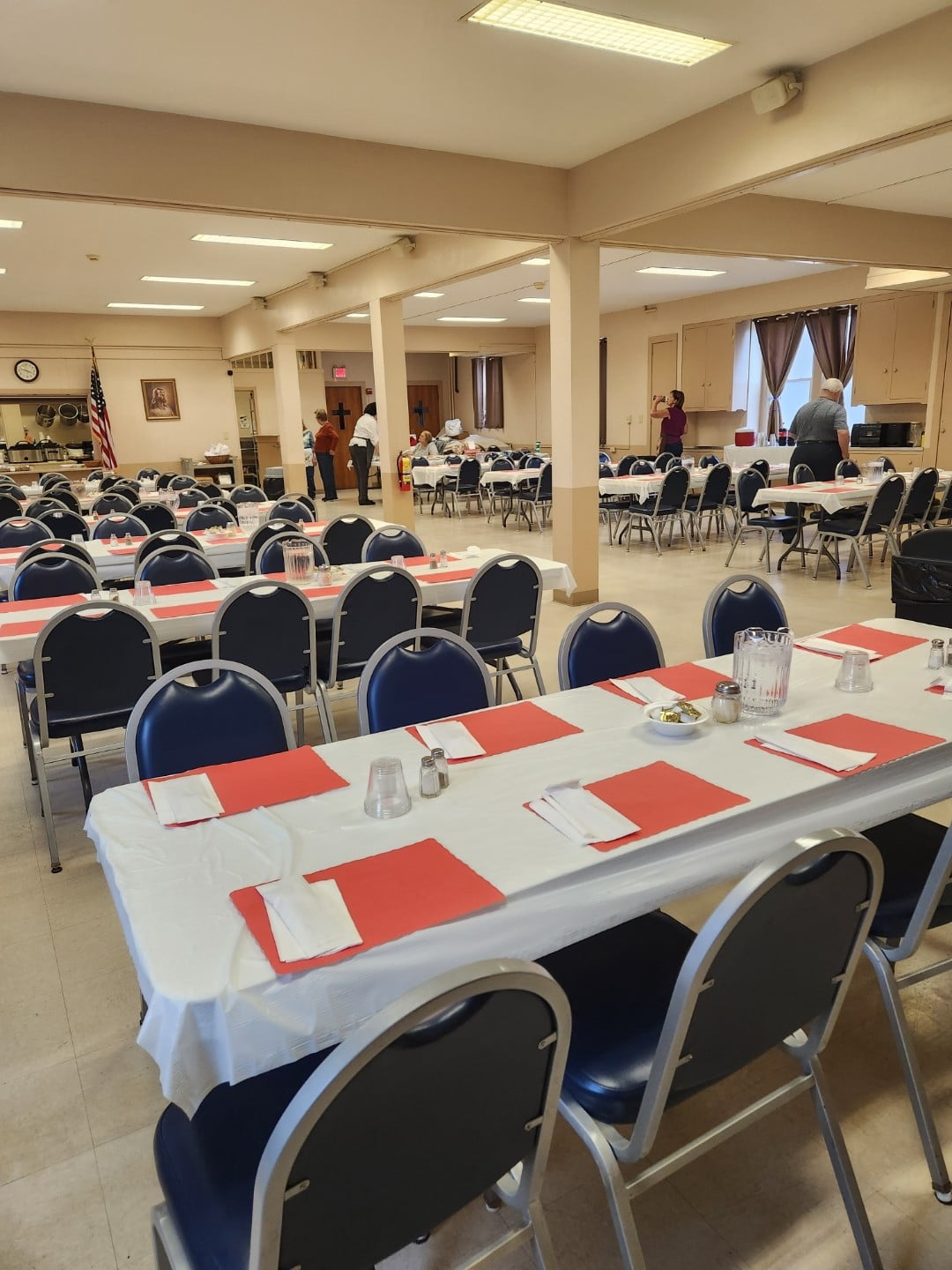 Great experience. A quick confirmation that the Fellowship Hall was available to rent on requested date for event.  Perfect set up for intimate gathering, but plenty of space for a large group.  Easy access to kitchen and to restrooms for everyone. Rental price is very affordable, as well.  – Christina Oswald