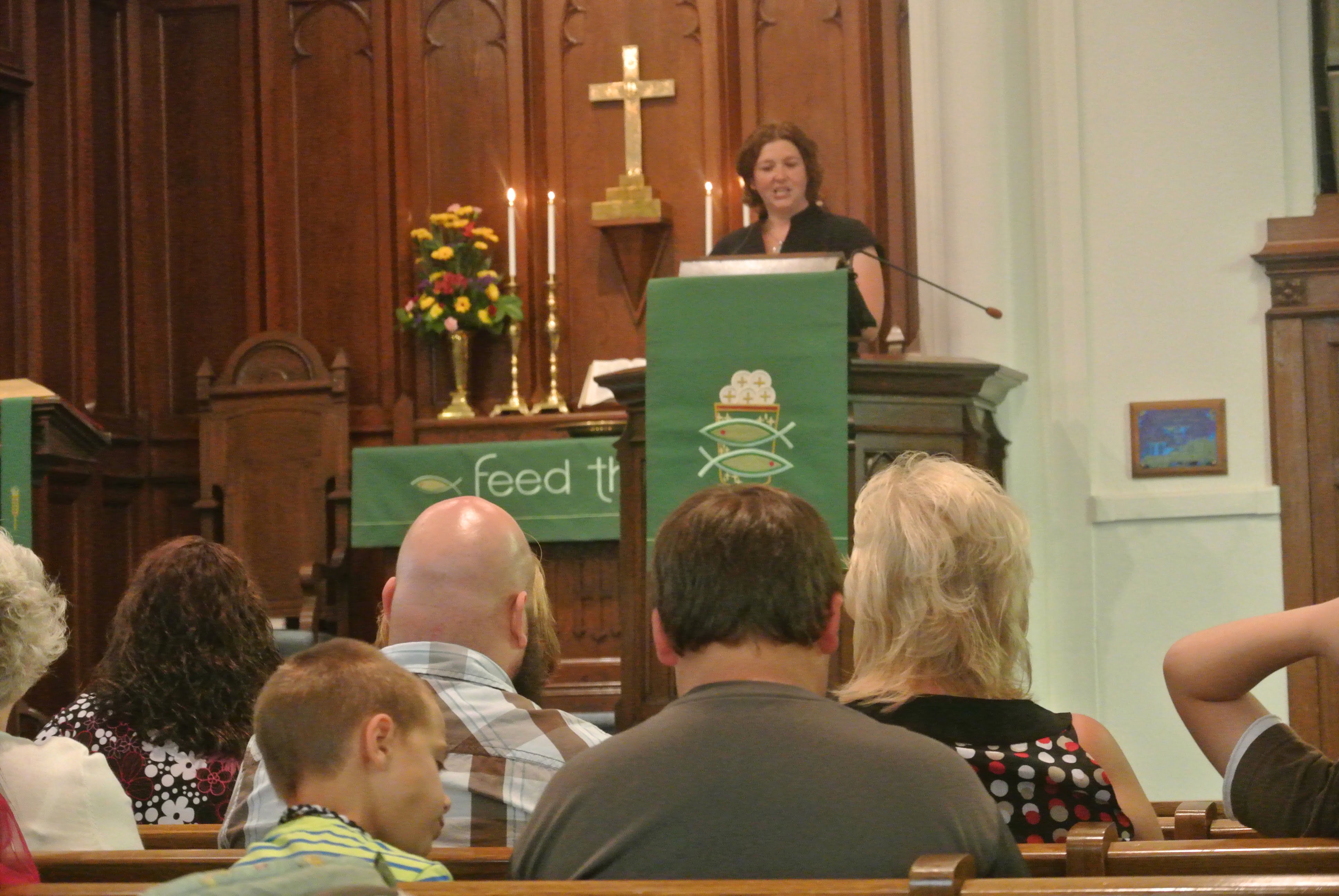 About Grace UCC
We are celebrating 119 years as a faith community in the Borough of Northampton. In 1897, Grace Reformed Congregation was organized as an outgrowth of the Dry Run Sunday School in what was then known as Stemton. There were 59 charter members, with many current members among their descendants. The original church building continues to house the Sanctuary and the Fellowship Hall, with the Education Building added in 1964. The church building was used by the First Hungarian Reformed Church of Northampton for Sunday afternoon services in 1916 and 1917. When that congregation dissolved, many became members of Grace Reformed Church. A worship service in German was conducted once a month until 1926.
Grace Reformed Church became Grace United Church of Christ following the merger of the Evangelical and Reformed and the Congregational Christian denominations in 1957. During these past 112 years, we have had 15 installed pastors.
Over the years we have served the community in a variety of ways. The Northampton Area School District leased the Sunday School rooms in 1980-1981 while Franklin School was being renovated. Boy Scout and Girl Scout troops have met in our building during these past years. Currently, we rent the Fellowship Hall to the Northampton Senior Center on weekdays for a noon meal and social activities.
The last major renovation project completed by the congregation was in 1987-1988 when the sanctuary roof and walls needed reinforcement. The cost of that project was $240,000 and it was fully paid by 1991. A new Schantz organ was installed in 1995 at a cost of $188,000. This congregation has a long history of promptly paying debts of this magnitude incurred for specific purposes.  In 2014 the Main Church Roof was replaced.  In 2015 the the windows in the social hall were replaced.
We celebrate our history and honor our ancestors, and now look forward to wherever God is leading us next. We have prepared our church profile in good faith, telling our story as honestly as we know it.